" A role model to us, as a person, as a musician and as a colleague" – Miklós Perényi celebrating his 70th birthday
9/01/2018
The worldwide celebrated cellist was hailed on his birthday by the leaders of the Liszt Academy and many of his colleagues.
The extraordinary cellist and professor was commended by the President of the Liszt Academy Dr Andrea Vigh with the following words: "Miklós Perényi is a pivotal family member of the Liszt Academy. He is a fantastic person, who was admitted to the University at the age of seven and gave his first recital when he was just nine. He has toured the world, has played and recorded all works that have ever been composed for the cello, and he has been awarded with many a great accolade. The greatest treasure, however, is not his but ours: that he is here with us."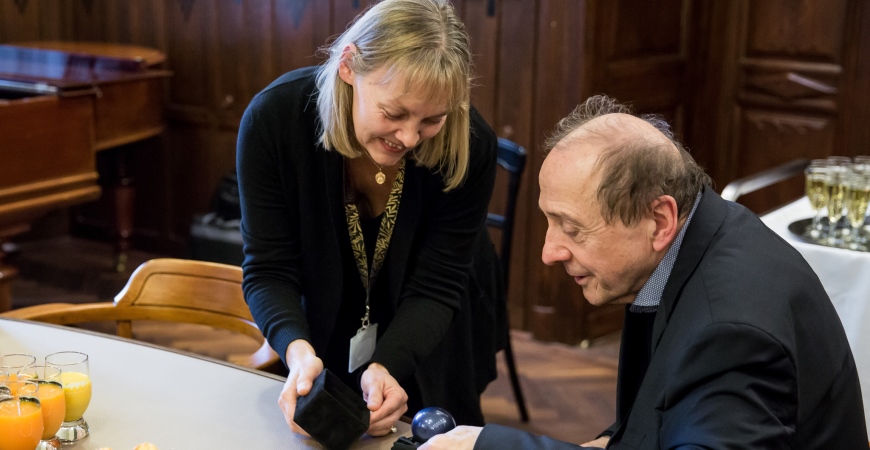 Photo: Liszt Academy / László Mudra

Miklós Perényi was born into a musical family. In the preparatory class of the Liszt Academy, he was first instructed by Miklós Zsámboki, but from 1959 onwards, he came under the tutelage of Ede Banda. He graduated from the Liszt Academy and since 1974, he has been a member of the academic staff of the same institution. Already as a young musician, he caught the attention of great artists, such as Enrico Mainardi or Pablo Casals, who invited him to their masterclasses.

The cellist Miklós Perényi has taken to the stages of many a prestigious concert halls and festivals of the world. He doesn't, however, act only as a solo artist but also excels as a chamber musician. He has collaborated with such chamber music partners as the late Zoltán Kocsis, Dezső Ránki, Jenő Jandó, István Lantos or András Schiff.

His musical repertoire is singularly wide, ranging from the Baroque era to the 20th century, but as his concert programmes and recordings prove, he is also happy to perform works written by contemporary composers. He himself also writes music.

Miklós Perényi's oeuvre has been acknowledged with many awards and prizes, among others the Liszt Prize, the Bartók-Pásztory Prize, the Outstanding and Meritorious Artist Awards, the Kossuth Prize, the Prima Primissima Award, the Hungarian Order of Merit Commander's Cross and the Artist of the Nation Award.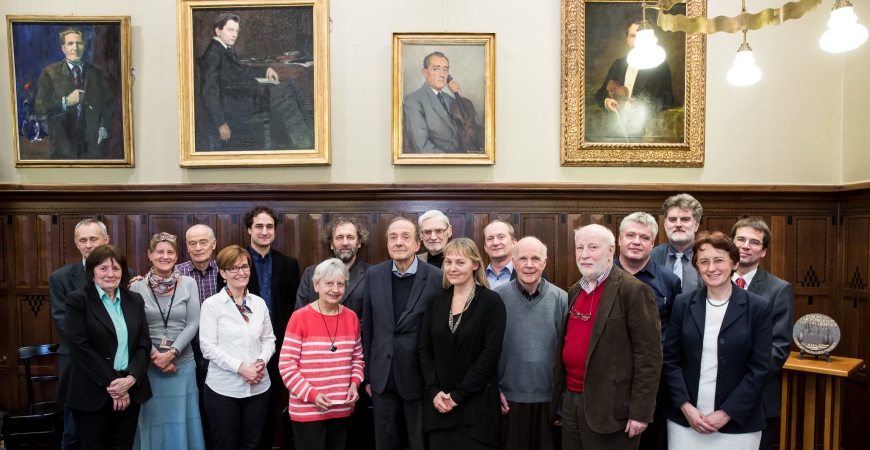 Photo: Liszt Academy / László Mudra
Tags