"Solid, uncompromising career path"
13/11/2017
On 18 November, Ödön Michalovich's own compositions will be performed at the concert held in tribute of the legendary President of the Liszt Academy composer, pianist and music educator. We interviewed the artistic director of the event, Professor Emerita Éva Marton the Kossuth prize-winning soprano.
It was under the leadership of Ödön Mihalovich that the Liszt Academy became a prestigious institution even in international terms. Did he have generally valid educational and leadership strategies, which are just as relevant today as ever before, and which are also attractive to you, the globally acclaimed and deeply respected artist?
Ödön Mihalovich was born 175 years ago. He was in charge of leading the Liszt Academy from 1887 until 1919, for thirty-two years, longer than any other Director before or after him. His fruitful activity during this long period greatly contributed to the fact that we can regard him as the real founder of this music university. He had a great knack for appointing professors to teach at the Liszt Academy - among others, Bartók, Kodály, Dohnányi or Weiner - who gradually gave the institution a European standard. For me, it is crucial and highly instructive that his work was solid and uncompromising; he always wanted to make the most and best of the Liszt Academy. Furthermore, he insisted that Hungarian musicians should take an increasing share and receive more opportunities in the music scene.  He often criticised the lack of Hungarian singers in the Opera, for example. Some of his notions are just as relevant today as in those days: "the applicants are so poorly prepared and their skills are so unsatisfactory that the Liszt Academy will soon find itself in the compelling situation that preparatory courses would have to be organised under her own roof under the supervision of her academic staff."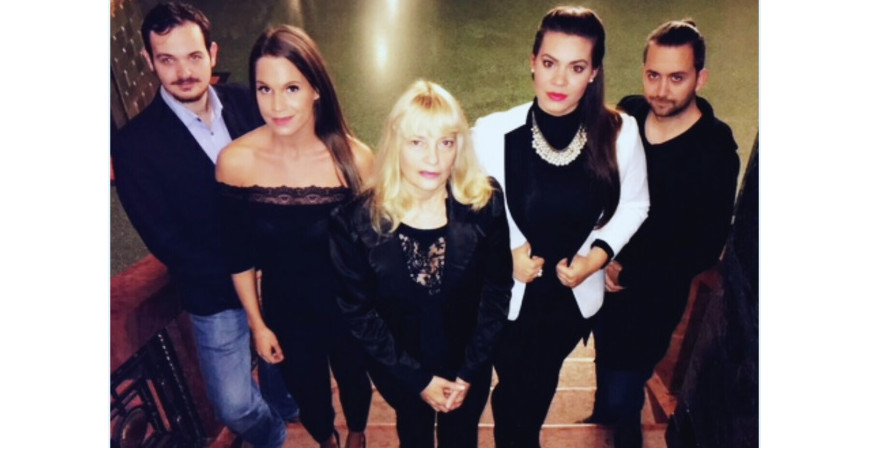 Performers of the concert: Bence Pataki, Ildikó Megyimórecz, Emese Virág, Lilla Horti, Attila Erdős
How has this once so popular composer turned into a forgotten musician? One of the purposes of the concert is to revive his oeuvre (are you planning consecutive events?)
In my opinion, besides his academic work at the Liszt Academy, the significance of his compositions receded into the background. It is indeed the purpose of this concert to recall and evoke his activity as a composer. This time, we explicitly wish to focus on songs. Whether his instrumental and orchestral works will be re-awakened and performed any time soon is up to the music experts of those fields.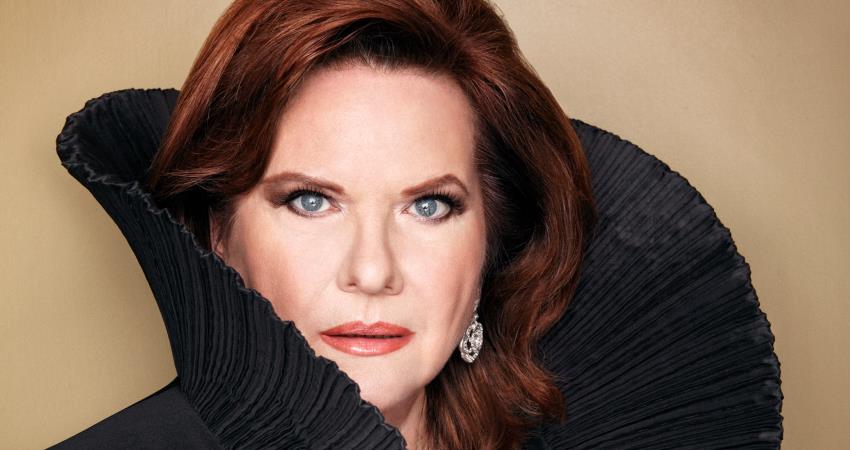 Éva Marton. Photo: László Emmer
Tell us a few words of the singers who are taking to the stage during the concert. Why did you happen to pick these very musicians to interpret Ödön Mihalovich's pieces?
Lilla Horti, Ildikó Megyimórecz, Attila Erdős and Bence Pataki are all young and talented singers. Also, they are all under my tutelage, which means that during our classes we have sufficient amount of time to work on the songs thoroughly. Emese Virágh will be accompanying the singers, who has a lion's share in re-discovery the songs.
Éva Marton is one of the leading dramatic sopranos of the world. Her wide-ranging repertoire is absolutely singular, as she is not only well-versed in Verdi, Puccini, R. Strauss, Wagner-roles but is also deeply acquainted with the versimo tradition, represented by composers such as Giordano or Ponchielli. She has worked in all significant operas of the world, just to name a few, in the Scala in Milan, in the Metropolitan Opera in New York, in the Staatsoper in Vienna, in the Teatro Colon in the Argentinian capital, but also in Barcelona, Chicago, San Francisco, Houston, the Covent Garden (London), in Paris, Hamburg, Munich, Berlin, Moscow and Sydney.  Besides these highly prestigious concert halls, she is a steady guest at leading international festivals, thus she regularly takes to the stage in the Arena of Verona, in Bayreuth, in Caracalla in Rome, Torro del Lago or in Macerata, etc. Thanks to the large scope of her repertoire, she has collaborated in nearly thirty complete opera recordings and has released many an aria album, solo concert, video-, laser disc and DVD-recording. In recent years, she has participated in numerous charity concerts and is the honorary member of several humanitarian associations. In America, the New York Times elected her Singer of the Year in 1981 and in 1986 and Artist of the Year in 1982.  From her vast array of prestigious awards, special attention is to be paid here to her Bartók-Pásztory and Kossuth Prizes and the Award for the Renown of the Hungarians. In recognition of her life and work, on 20 August, 2003, State President Ferenc Mádl presented Éva Marton with the Commander's Cross with Star of the Hungarian Order of Merit, while on 15 September, 2003 she was elected Honorary Professor of the Liszt Ferenc Academy of Music. Since September, 2005, she has been the Head of the Vocal and Operatic Studies of the Liszt Academy. In 2006, she concluded her habilitation at the Liszt Ferenc Academy of Music and since 1 September has been a professor on the institution's academic staff. (source:lfze.hu)
Tags