Benjamin Korstvedt master class about Bruckner's Symphonies
20 February 2020
Dates and venue:
Tuesday 3 March 2020, Main Building Auditorium (Room I), 10.00–13.00
Wednesday 4 March 2020, Main Building Auditorium (Room I), 10.00–13.00 & 14.00–17.00
Thursday 5 March 2020, Main Building Auditorium (Room I), 10.00–13.00
Topic of the master class:
Bruckner's symphonies: Problems, perspectives and solutions
The master class is open only for Liszt Academy students and teachers.
We especially recommend it for musicologist students, composers, choral and orchestral conductors and any orchestral instrumental students.
The language will be held in English.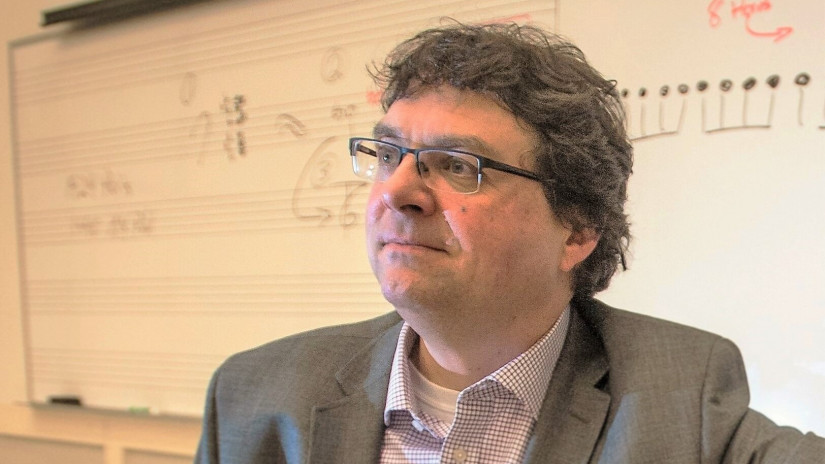 Benjamin M. Korstvedt is Professor of Music and Chair of the Department of Visual and Performing Arts at Clark University in Worcester, Massachusetts.   He is the author of Listening for Utopia in Ernst Bloch's Musical Philosophy (Cambridge University Press, 2010), the first study in English of the musical aesthetics of this important twentieth-century thinker.  He is also a leading scholar of the music of Anton Bruckner, having published a monograph on the Eighth Symphony in the Cambridge University Press Music Handbook series, as well as numerous articles on the complex text-critical issues surrounding Bruckner's works, aspects of Bruckner's symphonic form, the reception of Bruckner in the Third Reich, and the place of Bruckner's music in the culture of fin-de-siècle Vienna.  Other publications cover topics ranging from the role of music criticism in public discourse to the social character of Schubert's late style.
He has prepared critical editions of all three versions of Bruckner's Fourth Symphony, which have been performed by orchestras in the US, Canada, Japan, the UK, and Europe, including the Vienna Philharmonic, and recorded on CD and DVD.  The premiere of the latest volume, a new edition of the first version of the symphony, will take place this summer, with broadcast and recording to follow. He is now completing a book with the title Bruckner's Fourth, the Critical Biography of a Symphony.
He is currently the President of the Bruckner Society of America and has held fellowships with the American Musicological Society, the National Endowment for the Humanities, The Mannes Institute of Advanced Studies in Music, and the International Research Center for Cultural Studies in Vienna.