Composition master class by David Lang
8 October 2014
Workshop with American Composer
David Lang
Time: 27 October 2014, 15.00-18.30, Saturday,
Place: Budapest Music Center, Library
At the end of October, contemporary music lovers of Budapest will get the opportunity to meet and listen to one of America's most performed composers, David Lang. Musical America's 2013 Composer of the Year and recipient of Carnegie Hall's Debs Composer's Chair for 2013-2014 will hold the following program in the newest Budapest Music Centre's (H-1093 Budapest, Mátyás str. 8.) Library.
Monday, 27 October 2014
15.00-17.00 Masterclass for composition students (BA-MA level)

PRIVATE EVENT, only for active participants
17.00-18.30 Open lecture: American contemporary music and the role of percussion in contemporary music
19.00-21.00 Masterclass for composition students (MA level)
The masterclass of Mr. Lang will be available in active and passive status as well.
Please register at the following e-mail address: belicza.julia[at]zeneakademia.hu.
Active students should apply until 17th October, 12 a.m. the latest, attaching the score and possibly an mp3 or audio file of a work they wish to present for the workshop.
Application deadline for passive participants: 24th October, 12 a.m.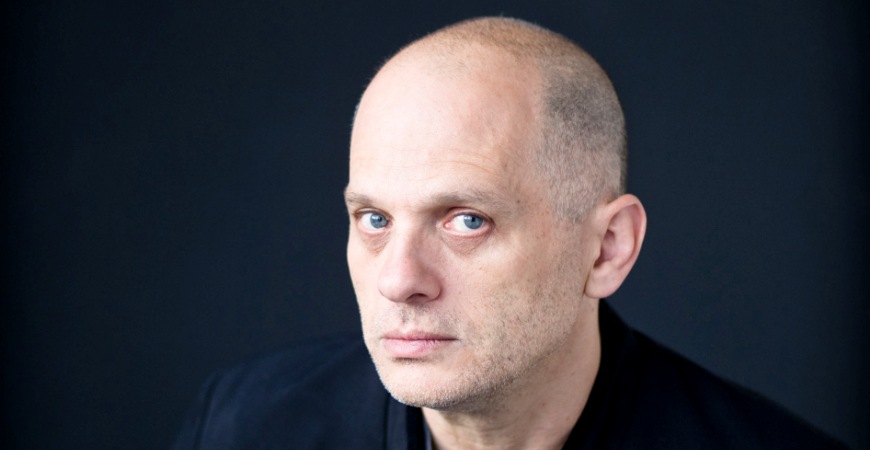 David Lang is the recipient of numerous honours including the Pulitzer Prize (the little match girl passion, commissioned by Carnegie Hall for Paul Hillier's vocal ensemble Theater of Voices, was awarded the 2008 Pulitzer Prize for music).
His recent works include death speaks, a song cycle based on Schubert, but performed by rock musicians, including Bryce Dessner from The National and Shara Worden from My Brightest Diamond; man made, a concerto for the quartet So Percussion and the BBC orchestra; the whisper opera, for the International Contemporary Ensemble and soprano Tony Arnold; love fail, an evening-length work for the early music vocal ensemble Anonymous 4, with libretto and staging by Lang; reason to believe, for Trio Mediaeval and the Norwegian Radio Orchestra; concerto (world to come) for cellist Maya Beiser and the Norrlands Operans Symhoniorkester; writing on water for the London Sinfonietta, with libretto and visuals by English filmmaker Peter Greenaway; and the difficulty of crossing a field, a fully staged opera with the Kronos Quartet.
"There is no name yet for this kind of music," wrote Los Angeles Times music critic Mark Swed of Lang's work, but its time has arrived and his works are being heard around the globe in performances by the most famous orchestras of the world.
David Lang is co-founder and co-artistic director of New York's legendary music collective Bang on a Can.
Works of David Lang can be heard at the concert on 26th October 2014, starting 7:30 p.m. at the Grand Hall of the Liszt Academy of Music.
Tags