Conducting master class by Péter Eötvös
5 November 2014
Péter Eötvös is holding a master class for students of the Liszt Academy, Hochschule für Musik Franz Liszt (Weimar), and Conservatoire de Paris, from 26 to 29 November 2014, in Budapest Music Center.
Active participants will be nominated by the Liszt Academy.
The public events of the master class are open to everyone interested.
lecture by Philippe Manoury, composer, on his piece 'Passacaille pour Tokyo'
session with Philippe Manouryval, who will hold a discussion with Péter Ötvös, Ulrich Pöhl, and Gergely Vajda about avantgarde's (Stockhausen and Boulez) influence on his pieces and why he has chosen to write operas in recent years.
To apply to the public events, please send a message to Ms. Júlia Belicza (belicza.julia[at]zeneakademia.hu) until 24 November 2014 the latest.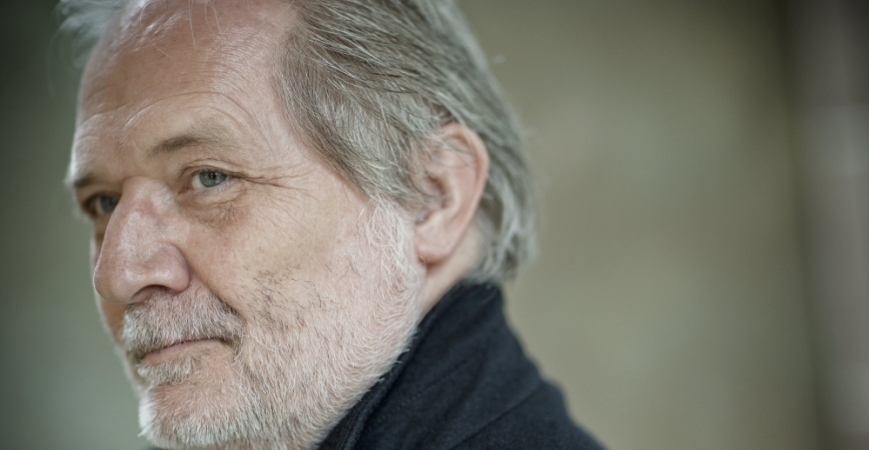 Eötvös is a composer, teacher and conductor and regarded as one of the supreme interpretors of 20th century music. He conducts Europe's finest orchestras, among them the Berlin Philharmonic, the Munich Philharmonic, the London Philharmonic, the Los Angeles Philharmonic, the Vienna Philharmonic, the Royal Concertgebouw Orchestra as well as working regularly with major radio orchestras. As a celebrated composer, he receives commissions from Europe's leading orchestras and opera houses. After premieres at the Glyndebourne Festival Opera, the Madrid Opera and the Munich Opera, he is currently writing new operas for the opera houses of Frankfurt and Cologne. His orchestral works and operas are performed across the globe (for example, the Hungarian premiere of his stage work Lady Sarashina took place at the Liszt Academy recently). His works have won numerous prizes. In 1991, he founded the International Eötvös Institute Foundation in Hungary and in 2004, the Peter Eötvös Contemporary Music Foundation which offers support to young composers and conductors through scholarships and advanced courses. From 1992 to 1998, Péter Eötvös was a professor at the Karlsruhe Music College, from 1998 to 2001 professor at the Cologne Music College and from 2002 to 2007, he returned to Karlsruhe. He holds masterclasses throughout the world and is a returning professor at the Szombathelyi Bartók Seminar.
Tags