Emil Ábrányi's legacy is now part of the library collection of the Liszt Academy
21 December 2020
The Central Library of the Liszt Ferenc Academy of Music has acquired yet another composer's legacy: documents of his works and family photos of composer and opera house conductor Emil Ábrányi (1882–1970) are now part of the collection.
Sheet music and manuscript copies of the musician's compositions, a total of 22 complete works and fragments were added to the institution's collection thanks to an agreement started last year and concluded this year. The documents were donated by the late composer's grandchildren, Lívia and Margit Ábrányi. Cataloguing of individual items and digitization of sheet music will begin in 2021, in line with the library's workflows.
Composer and conductor Emil Ábrányi was one of the five professors who played a vital role in the founding of the Liszt Academy. He was the grandson of Kornél Ábrányi (1822–1903) and the son of the poet Emil Ábrányi (1850–1920). As part of the donation, the Library also received a photo of painter and art teacher Lívia Ábrányi's painting depicting her grandfather, as well as Margit Ábrányi's manuscript memoirs in English and Hungarian.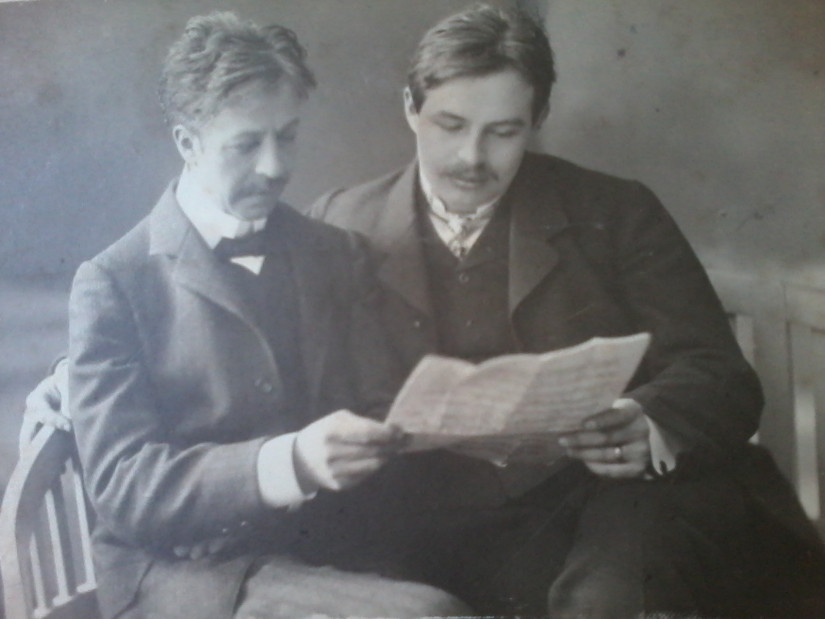 Emil Ábrányi poet and Emil Ábrányi II composer (1907)