Harp Master Course by Jana Bouskova
3 October 2014
Time:
11 October 2014 (Sat) 11.00-14.00
Place:
Liszt Academy of Music Main Building, Room X
(1061 Budapest, Liszt Ferenc tér 8.)
The master course of Ms Bouskova will be available in active and passive status as well – come and learn from one of the greatest harpist in the world!
Please register for the passive status at the following e-mail address until 10 October 2014, 12 p.m.: borzi.zoltan[at]lisztacademy.hu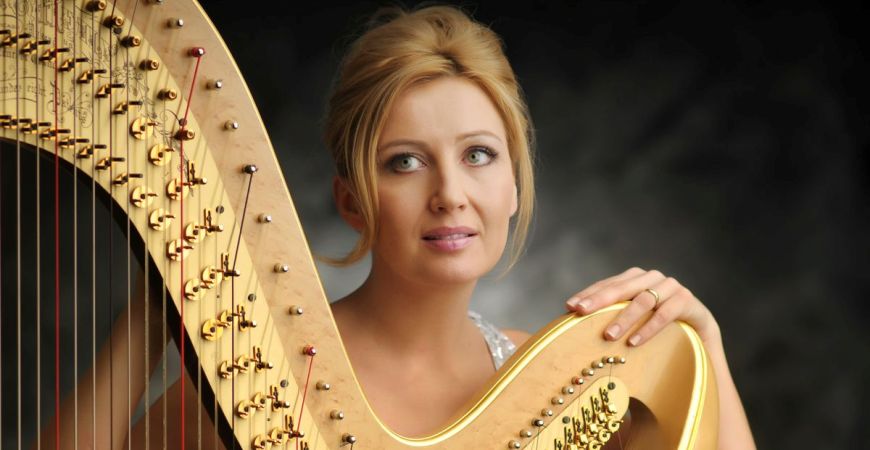 Jana Bouskova, who ranks among undoubtedly to the world most distinctive and demanded harpist is holding a master course at the Liszt Academy of Music in Budapest.
Apart from her artistic cooperation with the leading orchestras Jana Bouskova devotes to chamber music with the musicians such as Maxim Vengerov, Christian Tetzlaff, Yury Bashmet, Mstislav Rostropovitch, Radek Baborák, Emmanuel Pahud, Mathieu Defour, Patrick Gallois, Sharon Kam and others.
Above all awards and prizes which Jana earned let's name the International Harp Competition, USA; International Harp Contest, Israel; Concours International de Musique de Chambre, France; Torneo Internazionale di Musica, Italy; Harp Award, Switzerland; Juventus Festival, France.
Apart from her solo performances Jana has connected her pedagogical activities to the Brussels Royal Conservatory, Academy of Performing Arts and Prague Conservatory. She is being invited to take part at numerous international harp congresses, symposia and master classes in various parts of the world (International Harp Competition, USA; Lily Laskine Harp Competition, France; International Harp Contest, Israel; Seventh World Harp Congress, Czech Republic).
Besides Jana's extensive repertoire includes works across all styles she also introduced many world premieres of solo and chamber compositions which were written and dedicated to her (Ravi Shankar, Benjamin Yusupov, Jan F. Fischer, Kryštof Mařatka, Lukáš Sommer, Emil Viklický and others).
Tags