István Lajkó was awarded the 40th Liszt Ferenc International Grand Prix du Disque
8. November 2018
The album of István Lajkó, professor at Keyboard and Harp Department, was awarded the Grand Prix at the 40th International Grand Prix du Disque of Liszt Ferenc Society.
The artist has recorded Liszt's Faust Symphony transcribed for solo piano by Carl Tausig which receives its world premiere recording in this Hungaroton release.
According to the jury's motivation, "the Tausig transcription of the Faust Symphony recorded for the first time ever to disc by István Lajkó is a huge undertaking. In addition to the impeccable technique and the rich sound that gives the impression of an orchestra playing, the thoughtfulness of the sublime music and the deep and conceptual performance are worth of praise. The accompanying leaflet gives all the important information about the transcription, the transcriber and the performer in both English and Hungarian."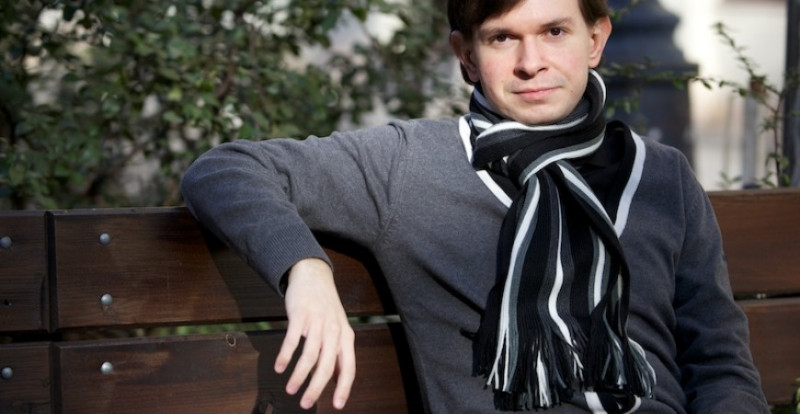 István Lajkó (photo: Péter Herman)

At the award ceremony held on the 24th October 2018 the Grand Prix was presented by Mária Eckhardt, Judit Rozsnyay and Csaba Király from the Liszt Society. At the following performance István Lajkó played the first movement of the piece.
After being chosen as one of the best new classical albums in 2017 by Gramophone and nominated for International Classic Music Awards in 2018 it is the third important recognition of this recording.
Lajkó's next performance will be on the 7th of December at the Solti Hall of Liszt Ferenc Academy of Music. The pianist will perform a programme of Russian classical composers.