Liszt Academy students gain victory at Weiner Leó National Chamber Music Competition
18 April 2019
The ensemble formed by students of Liszt Ferenc Academy of Music Csongor Korossy-Khayll (violin), Kristóf Tóth (violin), Julianna Albert (viola) and Gergely Devich (cello) won the category 'string quartets' at Weiner Leó National Chamber Music Competition. Guest students of the Academy Sebastian Wyss (violin) and Tony Chen (piano) triumphed at the category 'violin-piano sonata'.
Pianist Balázs Fülei, head of Chamber Music Department at the Academy said: 'This year's jury is the most illustrious one in the history of Weiner Competition consisting of world famous, outsdanding artists, representing a golden generation.' The competiton was held 8-12 April at its traditional location, the Chamber Hall of the Old Academy where Ferenc Liszt and Leó Weiner tought. Members of the jury – Tamás Vásáry, Péter Frankl, György Pauk and Béla Kovács – once were all pupils and disciples of the famous teacher and composer and the repertoire included his own works as well as Mozart's and Beethoven's specific chamber plays which Weiner had loved to teach.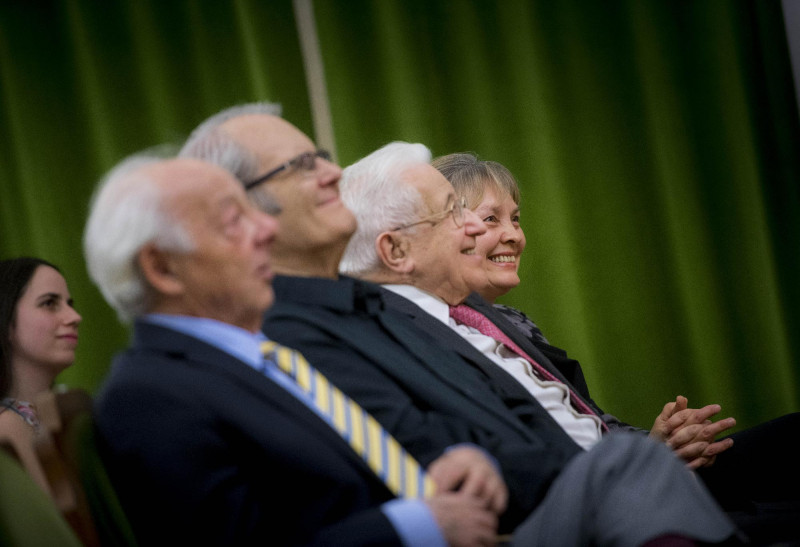 Photo: Liszt Academy / István Fazekas
Competition announced triennially by Werner Foundation and Chamber Music Department of Liszt Ferenc Academy of Music welcome students and alumni of Hungarian institutions of higher education in music, forming either violin-piano duos, string trios or string quartets. The only restriction was in the members' combined age. Winners were awarded by scholarships and invitations for giving concerts in Hungary as well as abroad.
 'We could hear top quality performances, the youngsters' technique is getting better and better all the time with wrong notes hardly found in their play' – said pianist & conductor Tamás Vásáry in his appraisal at the awarding ceremony. 'It's personalized performance, delivering emotions and communicating through music that highlights the winners. But these features are judged subjectively – which makes music competitions similar to gambling games, an also-ran today can be the winner tomorrow' – he added.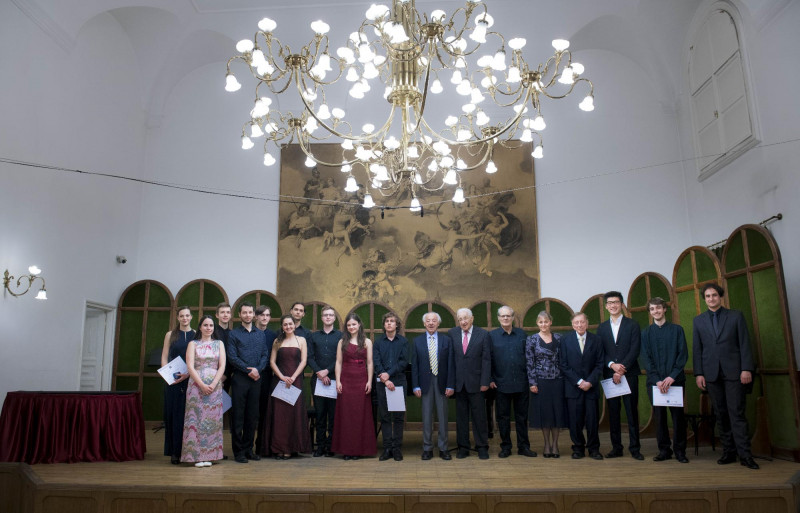 Photo: Liszt Academy / István Fazekas
 Further award winners: 
Violin-Piano Duo: Sára Katalin Deeák (violin) and Gergő Zoltán Varga (piano), 2nd Prize
String Quartet: Eszter Kökény, Csenge Dósa (violin), Fülöp Görbicz (viola), Máté Tomasz (cello), 2nd Prize
Further photos: