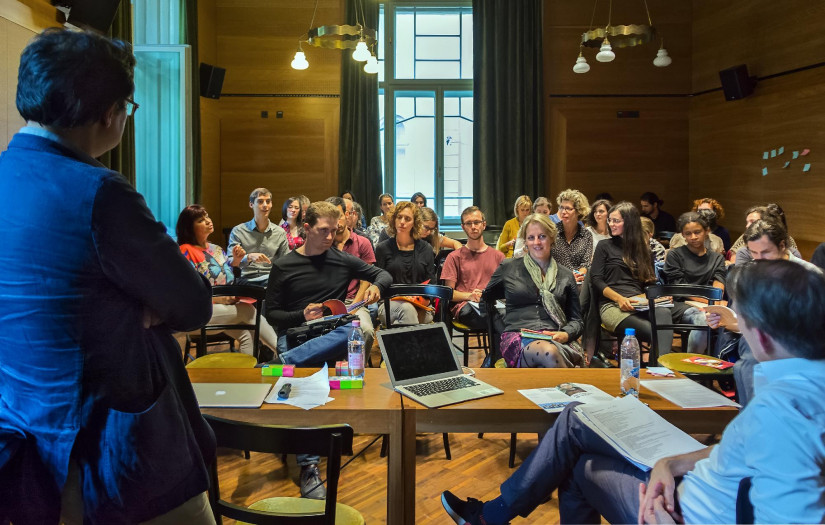 28 September 2018, 14.00-20.00
Auditorium
Arts Management Workshop at the Liszt Academy

Presented by Liszt Academy
New Concert Formats and Performative Models in Classical Music
International artists today lay increased emphasis on creating exciting new performances which are multi-genre and explore innovative technology. Many successful examples get international recognition, conquer new venues as well as audiences as well as audiences and cross borders to other disciplines such as performance, dance, visual art and new technologies. The workshop enable you to think out-of-the-box when it comes to creating your own unique concert projects.
Workshop leader:
Andreas Vierziger from Austria works internationally as an artistic and strategic consultant in the classical music industry. His clients range from music festivals, presenters and record labels to multinational companies and institutions concentrating on education, music, the arts and other disciplines.
Schedule of the workshop
27 September, 2018
14:00-18:00 Lecture about New Concert Formats, including the following contents: Playing in alternative concert venues, combination with high-tech, combination with dance and other disciplines and genres and installations and reaching over to contemporary art
Questions and answers and discussion with the participants
18:00-19:00 Consultations and space for individual questions
28 September, 2018
14:00-16:00 Developing new concert projects in groups Work
16:00-17:00 Presentations and feedback rounds
The best project (with out-of-the box ideas and feasible) might have the opportunity to be realised in one of the chamber halls of the Liszt Academy of Music
17:00-18:00 Consultations and space for individual questions
Afterwards: informal gathering in B-terv Cafe (Kertész utca 46.), all participants are welcomed
Application:
The workshop will be held in English and requires registration.
Please indicate your intention of participation by 15 September using the online application form available on:
 https://goo.gl/forms/Pvas7ffuq1ft6NA32
For students of the Liszt Academy the participation can be accounted as a masterclass (4 credits).
Presented by
Liszt Ferenc Academy of Music