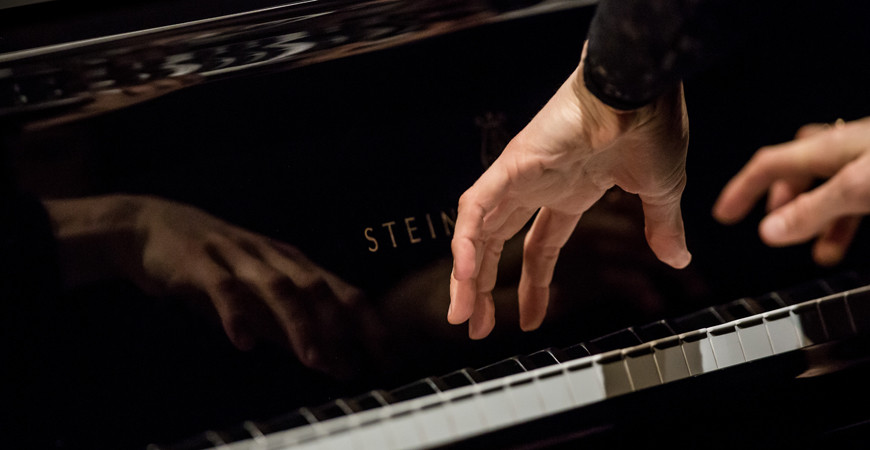 29 October 2018, 19.00-21.00
Solti Hall
Preludes

Presented by Liszt Academy
RECITAL BY KEYBOARD STUDENTS OF THE DOCTORAL SCHOOL/1
Scriabin: Five Preludes, Op. 74
J. S. Bach: Six Little Preludes, BWV 933-938
András Németh (piano)
Mompou: Twelve Preludes (excerpts)
Gershwin: Three Preludes
Éva Szalai (piano)
Debussy: Préludes (excerpts)
Panni Hotzi (piano)
Chopin: Twenty-Four Preludes, Op. 28
Éva Szalai, Dorottya Simon, Ádám Menyhei (piano)
Keyboard students of the Doctoral School
Performance artists at the Liszt Ferenc Academy of Music may work towards the award of a doctorate, the so-called DLA (Doctor of Liberal Arts). For this recital, it is the turn of keyboard students of the Liszt Academy Doctoral School to take to the stage of the Sir Georg Solti Chamber Hall, when they perform various preludes from music literature. But what is a prelude? In a nutshell, it is a short piece of music. In the Baroque period preludes preceded longer series of movements, while in Romanticism the prelude became a character piece in its own right. Bach wrote several of these series and this concert features his Six Little Preludes. Naturally, two other giants of the genre in Chopin and Debussy could not be omitted: both composed two volumes of preludes, each with unusual poetic titles. Also included are three lesser-known series: preludes by the American Gershwin, the Russian Scriabin, and the Catalan-Spaniard Federico Mompou.
Presented by
Liszt Academy Doctoral School
Tickets:
Admission to the concert is free. Free tickets can be obtained from the ticket office at the Liszt Academy one month before the concert.