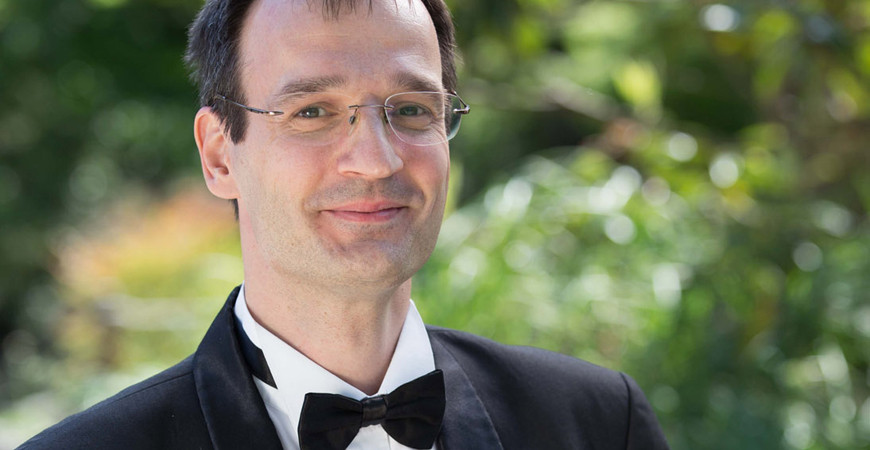 14 November 2018, 19.30-21.10
Grand Hall
LISZT ACADEMY SYMPHONY ORCHESTRA
Gergely Ménesi & Liszt Academy Symphony Orchestra / Liszt Academy 143
ZAK 143
Kodály: Dances of Marosszék
Fekete Gyula: Cello Concerto
intermission
Debussy: The Afternoon of a Faun
Debussy: Prélude à l'après-midi d'un faune
Barnabás Baranyai (cello)
Liszt Academy Symphony Orchestra
Conductor: Gergely Ménesi
This recital takes us from an early folk music source right up to ethereal, picturesque music. Kodály's orchestral work Dances of Marosszék draws perhaps most deeply from folk music traditions. "Marosszék preserved most from the old folk music," Kodály himself notes at the beginning of the score.
The personality and brilliance of Kodály has induced contemporary composers to write works. Gyula Fekete, Erkel and Bartók-Pásztory Prize-winning composer, wrote his Cello Concerto for the opening concert of the Bartók Plus Opera Festival. The choice of cello was because Kodály himself was a cellist. Barnabás Baranyai – winner of numerous domestic and international competitions as well as a Junior Prima laureate – takes the solo part. 
The ethereal is represented by two masterpieces from Debussy: Prélude à l'après-midi d'un faune (The Afternoon of a Faun), and La Mer (The Sea), which reflects a masterful harmony of scents, murmurs and silence. This symphonic poem consisting of three invoked pictures depicting the many facets of water rounds off the evening to perfection. Gergely Ménesi conducts the Liszt Academy Symphony Orchestra.
Presented by
Liszt Academy Concert Centre
Tickets:
HUF 1 200, 1 700, 2 800, 3 900