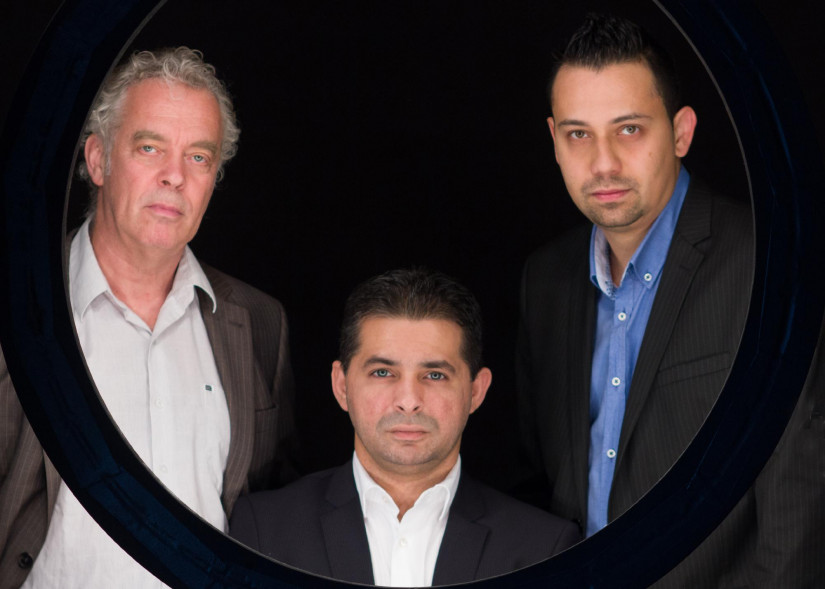 24 November 2018, 19.00-21.00
Solti Hall
JAZZ IT!
MIKLÓS LUKÁCS-CIMBIOSIS TRIO & RICARDO IZQUIERDO
Lukács Miklós: Budapest Anzix
Ricardo Izquierdo: Improvisation
Lukács Miklós: Ébredés
Lukács Miklós: Nyüzsgés
Lukács Miklós: Aura
Lukács Miklós: Memories
Lukács Miklós: Act2
Lukács Miklós: Hazaút
Lukács Miklós: Esteledő
Lukács Miklós: Veled

Miklós Lukács (cimbalom), György Orbán (double bass), István Baló (percussion)
Ricardo Izquierdo (saxophone)
Popular and much sought-after cimbalom player Miklós Lukács formed his own trio along with bassist György Orbán and drummer István Baló in 2013. Although the presence of a cimbalom makes the formation something of a rarity, the trio's singular aim is to bring forth music in which the composed and improvised elements imperceptibly flow into one another. The emphasis is on the musical dialogue between the three players: accompanying instrumentalists – in the classical sense – are not shunted into the background but they also help shape the formation as soloists in themselves, reacting to the cimbalom melodies. The end result is that the ensemble's music lives and breathes; it is impulsive and passionate, like the water of a river in which one can discover surprising depths beneath the surface current. The repertoire for this evening's concert comprises material from the trio's two albums, Cimbiózis and Budapest Anzix. A speciality of the recital is the appearance of Cuban-born, French-resident guest artist Ricardo Izquierdo on saxophone.
Presented by
Liszt Academy Concert Centre
Tickets:
HUF 1 900, 2 500