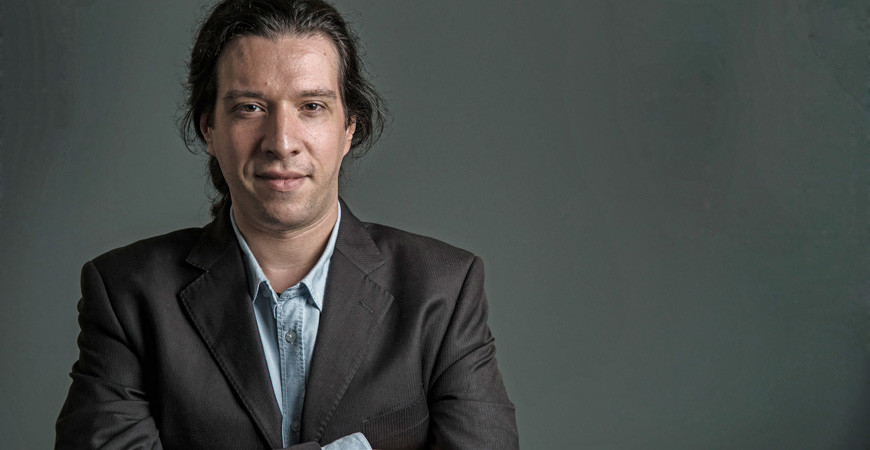 4 May 2019, 22.00-22.30
Grand Hall
Concerto Budapest – Premiere II.
Alessio Elia: Implicate Inklings (Clarinet Concerto) – premiere
Csaba Klenyán (clarinet)
Concerto Budapest
Conductor: Zoltán Rácz
"My clarinet concerto attempts to discover the world of invisible notes, that is, it aims to sound those notes which, although not set down in the score, yet still become perceptible and audible through orchestration. The title of the piece refers to the theory of the great 20th-century quantum physicist David Bohm, according to which everything we sense in the world is in fact the manifestation of implicit, hidden things. In every detail of the work there are latent, concealed aspects, which manifest themselves in the following parts, causing unexpected, surprising sound experiences for the listener." This is how Alessio Elia described his new work. Over the past few years he has won several composer prizes and is now considered one of the most original talents of his generation. The world premiere of the concerto by the composer, who was born in 1979 in Rome but now lives here in Budapest, features two open-minded and experienced masters of contemporary music performance, soloist Csaba Klenyán and conductor Zoltán Rácz, who are ideal partners in the search to transform invisible notes into sound.
Presented by
Concerto Budapest
Tickets:
HUF 1 000