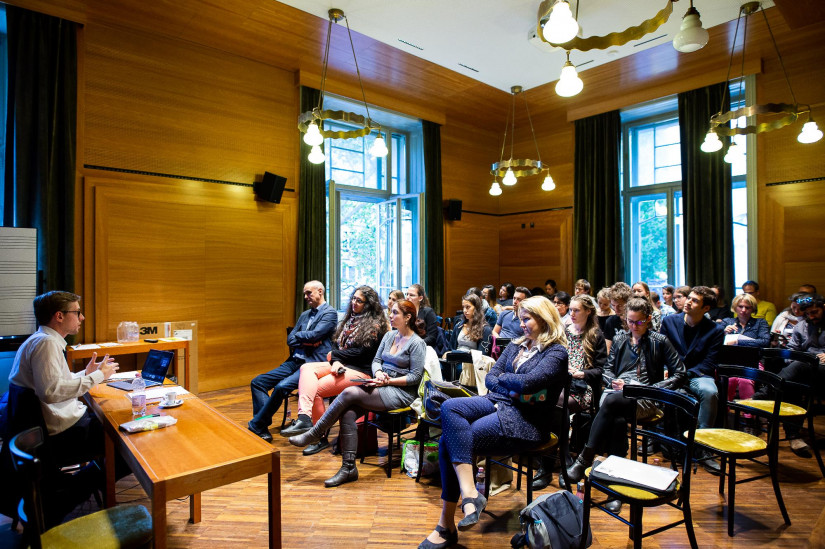 4 October 2019, 13.00-18.00
Auditorium
Arts management workshop

Presented by Liszt Academy
Can't live with them, can't live without them – artist managers: who are we and what do we do?
Can't live with them, can't live without them – artist managers: who are we and what do we do? – annual workshop on 3rd and 4th October in the Auditorium of the main building.
Do I need a manager? What are the qualities of a good manager? How do managers choose the artists they manage? How do I approach them? How do I establish a successful relationship with my manager? What should I expect from them? What will they bring to the equation? How is the manager's role evolving with the times?
This two-day workshop will be aimed both at music students and young musicians aspiring to a performing career and at those who are potentially attracted to the idea of being managers themselves. In an interactive setting, we will explore the skills and qualities required to be a good manager, discuss the contribution he or she can make to the development of a career, from good administration through to good strategy. We will discuss the dynamics between the manager and the artist, and how to optimise these dynamics on both sides of the equation. We will look at career paths and how to navigate them. There will be a particular focus on the planning of repertoire over the short, medium and long term. Besides talent and technical skills, we will discuss the broader set of skills and qualities a performer needs to build a dynamic career.
Application deadline: 30 September 2019
Those who participate in the workshop can enrol in the course for 1 credit with the course code S_SES-1 in Neptun.
Lecturer of the workshop:
Gaetan Le Divelec is a Director at Askonas Holt Ltd, where he manages a roster of conductors and instrumental soloists since 1999. He was born in Nantes (France) and lives in London since 1986. In 1991, he graduated from the Royal Academy of Music and went on to Canada for a 6-months residency at the Banff Centre for the Arts before establishing himself back in London as a free-lance oboist. He was a Director and Trustee of the Leicester International Music Festival 2004-2007, a Director of the International Artist Managers' Association 2014-2017, chairing the Association's 2017 annual conference in Paris. He currently serves as Trustee of the Young Classical Artist Trust. Over the years, he has been invited as guest speaker and seminar leader by a number of institutions including the Royal Academy of Music, Birkbeck College (University of London), the University of Leicester, the Haute Ecole de Musique de Lausanne and the Leeds International Piano Competition. In 2011, he was awarded an ARAM (Associate of the Royal Academy of Music) for his services to music.
More information and online application here.