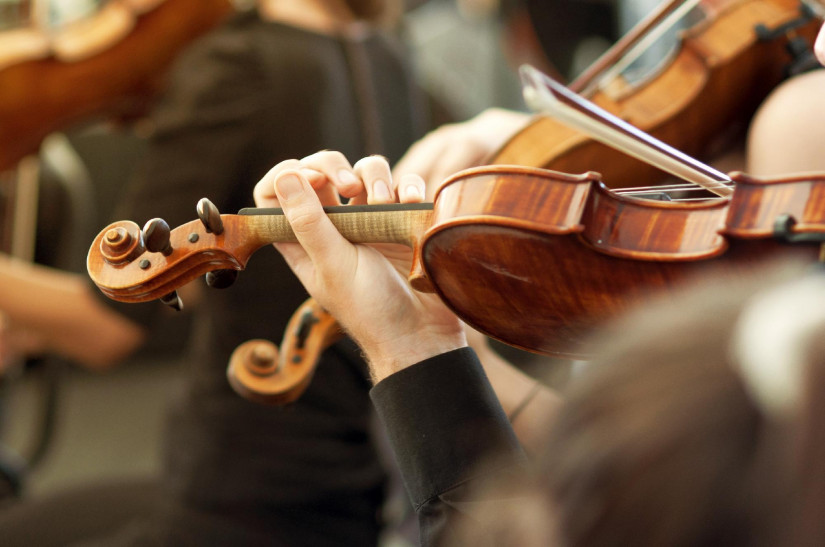 26 October 2019, 19.00-21.00
Solti Hall
Composers Project of Liszt Academy & Jāzeps Vītols Latvian Academy of Music

Presented by Liszt Academy
Ravel: Piano Trio in A minor
Andrievs Alksnis: In the Labyrinth of Letters
Trio Encuentro: Kristóf Tóth (violin), Eszter Agárdi (cello), Henrik Szőcs (piano)
Gaubert: Three Aquarells
Balázs Kecskés D.: Liebeslieder
Martinu: Trio for Flute, Cello and Piano
Trio Espresso: Egija Sproge-Orehova (flute), Tomass Ančs (cello), Laura Balabane (piano)
The highly promising cooperation between the departments of composition of European conservatories continues in 2019. Earlier, the project of the Budapest and Vienna music academies entitled Currents linked performers and composers from Prague via Helsinki to Zurich, while last year the distinguished Guildhall School of Music and Drama joined the inspiring initiative. The string trio was the topic of the most recent workshop and concert. Once again, triple formations lie at the centre of the autumn concert, the piano complemented with violin and cello, or flute and cello. The latest partner institution, Jāzeps Vītols Latvian Academy of Music, is sending Trio Espresso to Budapest, where they present a chamber work by Bohuslav Martinů and a new piece by young Hungarian composer Balázs Kecskés D., whereas the Hungarian trio are performing Ravel's Piano Trio in A minor and a new creation by a Latvian student.
Presented by
Liszt Academy Concert Centre
Tickets:
Admission to the concert is free. Free tickets can be obtained from the ticket office at the Liszt Academy one month before the concert.