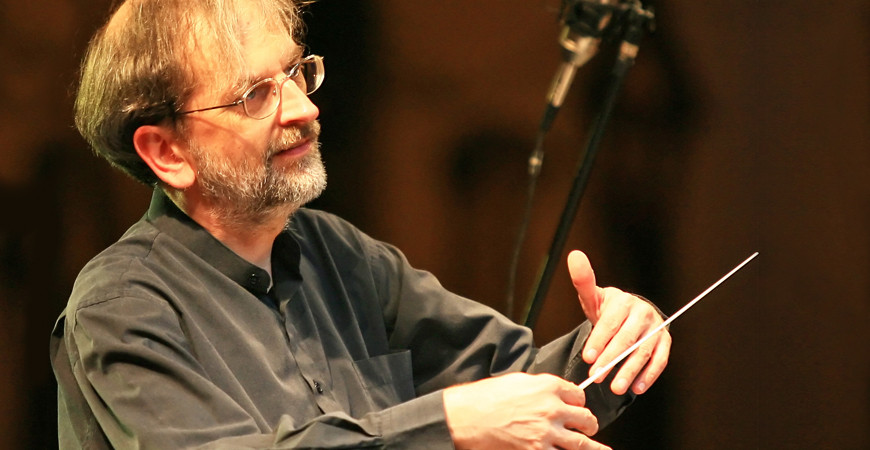 3 December 2019, 19.00-21.00
Solti Hall
Liszt Academy Chamber Orchestra/1

Presented by Liszt Academy
Concert by 1st & 2nd year Bachelor Students
Händel: Concerto Grosso in B minor, HWV 330
Mozart: Divertimento in D major, K. 136
Elgar: Serenade for Strings in E minor, Op. 20
Bizet: Petite Suite (arrangements of Jeux d'enfants for orchestra)
Weiner: Divertimento No. 1, Op. 20 – 1. Jó alapos csárdás (A richly done csardas), 2. Rókatánc (Fox Dance)
Chamber Orchestra formed by 1st and 2nd year Bachelor Students of the Liszt Academy
Conductor: Péter Kováts
The Liszt Academy functions as both university and concert centre, and these two profiles mutually reinforce each other: students can take part in study projects that end up being enjoyed by the general public. The institution prepares students not only for a soloist career but orchestral work, too, so a key role goes to symphony and chamber orchestra projects. First-year students pursue string orchestra courses; this is their concert. Professors of both the Chamber Music Department and Music Theory Department took part in the training, arming the youthful musicians with practical and theoretical knowledge. Conductor for the evening is Péter Kováts, violinist, conductor and teacher at the Liszt Academy Chamber Music Department.
Presented by
Liszt Academy Concert Centre
Tickets:
Admission to the concert is free. Free tickets can be obtained from the ticket office at the Liszt Academy one month before the concert.