Zoltán Jeney
2015. november 3.
Professor Emeritus, Zeneszerzés Tanszék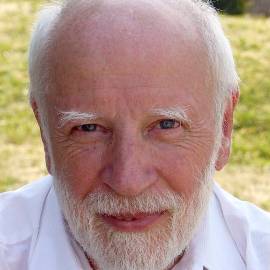 Born:
1943, Szolnok
Position at Liszt Academy: DLA, dr. habil., professor, Head of the Doctoral School
Subjects: composition, orchestration, choral harmonization, musical form and analysis, study of counterpoints, 20th century music composition, electronic music, contemporary music (styles, performing in practice), Bach cantatas, introduction to the music of the second half of the 20th century
Studies:
1957-1961: composition studies at the Kodály Zoltán Secondary School of Music in Debrecen under Zoltán Pongrácz
1961-1966: composition studies at the Franz Liszt Academy of Music under professor Ferenc Farkas
Postgraduate studies, master courses
1967-1968: postgraduate studies as a student of professor Goffredo Petrassi at the Accademia Nazionale di Santa Cecilia, Department of Composition in Rome
1972: Contemporary Music Summer Seminar in Darmstadt, lectures by Christian Wolff
1982: computer music studies at IRCAM (Paris)
Teaching experiences:
From 1986: professor at Franz Liszt Academy of Music, Department of Musicology
1995 - 2011: Head of the Composition Department, since 1st July 2011 Head of the Composition Sub-Department under Composition, Conducting, Musicology and Music Theory Dept.
Since 1999: Head of the Doctoral School
Master courses, positions as visiting professor:
1985: lectures at various universities in the United States (Berkeley, Oberlin, Buffalo, Cleveland, UCSD, Princeton)
1999:visiting professor at North Western University in Chicago, Composition Department
Composition master courses at the Bartók Seminar in Szombathely, at the Gaudeamus Festival (Amsterdam, the Netherlands), at the Acantes Festival (Avignon, France), in Rome (Villa Medici), at the Musikhochschule Münster (Germany), in Tegu (South Korea) and in Győr.
Member of the jury at several Hungarian and international composition competitions, regular guest of international music festivals.
Research activities:
1985: Columbia University, New York City
1988-89: DAAD Scholarship, West Berlin
2000-2002: joint research project with the composition DLA programme of City University London
2002-2005: department research at the Liszt Academy entitled "A hangszín formateremtő szerepének vizsgálata a kompozícióban és oktatásban" (funded by the NKFP 5/125 tender)
Major performances, concerts:
1968: Soliloquium No.1 for flute (first performance) – Utrecht, Gaudeamus Festival
1972: Alef - Hommage á Schönberg for orchestra Audio recording of the work with Péter Eötvös as conductor
1974: three concerts with Új Zenei Stúdió ensemble in Paris
1978: Első szerzői lemez (Hungaroton).
1981: invitation by Luigi Nono to organize a concert of three contemporary Hungarian works for the 100th anniversary of the birth of Béla Bartók
1984: concert tour in Sweden, where more than 30 compositions by professor Jeney were performed in 9 concerts (9 of which as their first performances)
1985: composers' night in New York organized by the Experimental Intermedia Foundation
1992: joint sound-installation with László Vidovszky for the Hungarian pavilion at the World Fair in Sevilla
1998: first performance of the orchestral Contrafactum composed for the gala concert commemorating the 125th anniversary of the unification of Pest, Buda and Óbuda
2005: first performance of the full and final version of Funeral Rite performed by the Hungarian National Philharmonic Orchestra and Choir, conductor: Zoltán Kocsis (Budapest)
Previous performances of parts of the work:
1994: Commendatio animae, Budapest Festival Orchestra, conductor: Lord Yehudi Menuhin
(Budapest)
2000: Commendatio animae, Vesperae Mortuorum, Vigilia Defunctorum, Hungarian Radio Philharmonic Orchestra and Choir, conductor: János Kovács (Budapest)
2007: first performance of Pavane composed for orchestra at the Bartók Festival in Szombathely performed by the National Philharmonic Orchestra, conductor: Zoltán Peskó
Miscellaneous activities:
1970: founder of Új Zenei Stúdió ensemble with Péter Eötvös, Zoltán Kocsis, László Sáry, Albert Simon and László Vidovszky Gyula Csapó, Barnabás Dukay, György Kurtág Jr, Zsolt Serei and András Wilhelm also joined the ensemble later.
1974-1984: member of Schola Hungarica singing group lead by László Dobszay and Janka Szendrey
2004: member of the New Hungarian Music Association (UMZE) created to perform and promote contemporary Hungarian and international music
Positions, public activities:
1979: board member of the Association of Hungarian Musicians1990: board member of the Association of Hungarian Music Composers
Since 1990: Hungarian representative of the International Society of Contemporary Music (ISCM)
1993-1996: President of the Association of Hungarian Music Composers
Since 1993: member of the Szécheny Academy of Letters and Arts
1993-1999: board member of ISCM
{01996-1999: Vice President of ISCM
Awards:
1979: Kassák Lajos Prize of the emigration newspaper Magyar Műhely published in Paris
1981: Erkel Ferenc Prize
1990: Artist of Merit of the Republic of Hungary
2001: Kossuth Prize
1988 and 2006: Bartók-Pásztory Prize
2006: AEGON Art Prize
Contact:
zoltan.jeney@lisztacademy.hu; jeneyz@starkingnet.hu
Címkék